START FREE TRIAL

or LOG IN
| | |
| --- | --- |
| FIND RECIPES › | March 5, 2021 |
s
What's New at ATK
March Madness 2021:
Sweet vs. Savory
Cookies or carbonara? Pie or pizza? Vote for your favorite in this culinary competition.
Start with Cold Oil for Restaurant-Quality Frying
Between the mess and scary splattering, making fries at home can be daunting. But it doesn't have to be.

Learn more →
A Note From Our Test Cooks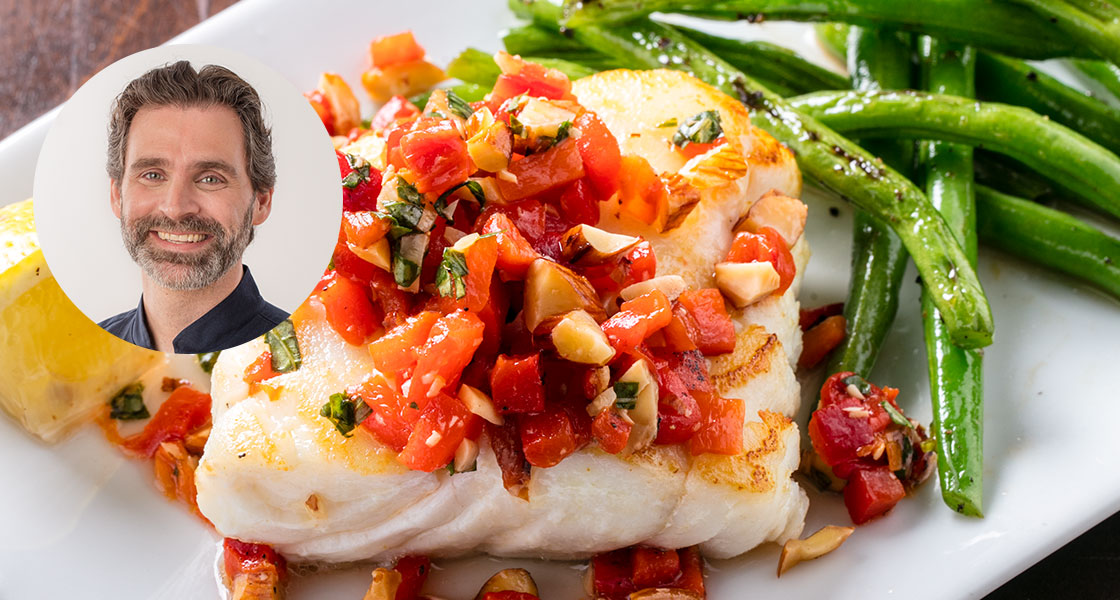 Become a Meal-Prep Pro
FROM Keith Dresser, Executive Food Editor
I enjoy the process of planning the meals for the week. I sit down with a bunch of recipes that I want to try plus a list of ingredients that I need to use and puzzle things together until I have a menu and shopping list. But I know that for many cooks this process is a headache. That's why The Ultimate Meal Prep Cookbook will be a welcome addition to any cook's library. This book is more than a collection of recipes; it features 25 weekly plans that include a menu, a grocery list and pantry list (with plenty of substitution options), plus it lets you know which ingredients and recipes can be made ahead of time.
What I like is the variety that each menu presents (you not going to eat chicken four times in a week!). For example, meal plan 22, which features

Steak Tacos

(one of my kid's favorites), a hearty

Parmesan Polenta

with Eggplant Ragu that can be made totally in advance, a lively Red Curry Coconut Chicken Soup, plus a one-skillet dish of

Pan-Seared Cod with Blistered Green Beans and Red Pepper Relish

. Armed with this book, you'll never have to ask the question: "What's for dinner?" again.
The recipes in this newsletter are free for two days
Want access to every recipe, review, and video? Start your

2-week

free trial.
The Kids Will Love It Too
Steak Tacos →

Reviewing Kitchen Tongs →
Buy the winner →

How to Make Corn Tortillas That Taste Amazing →
Quick and Easy Side Dish
Creamy Parmesan Polenta →

Reviewing All-Purpose Whisks →
Buy the winner →

Reheating Soft Polenta →
One Skillet and a Complete Meal
Pan-Seared Cod with Blistered Green Beans and Red Pepper Relish →

Reviewing

12-Inch

Nonstick Skillets →
Buy the winner →

Getting to Know: Supermarket Fish →
Meal-prep your way to worry-free weeknights with this collection of 130+ foolproof recipes and resources.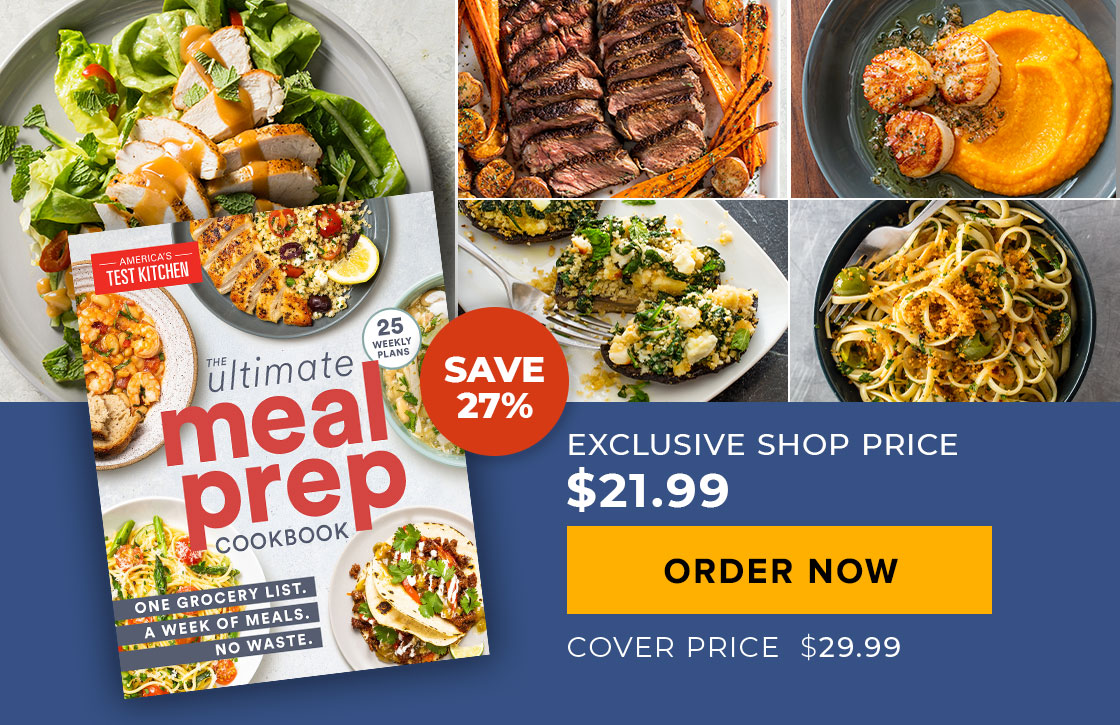 FROM OUR ONLINE COOKING SCHOOL
Time-Saving Prep Tips
These shortcuts will help you get dinner on the table even faster.
Try Another Newsletter
Shortcuts to Dinner
Get out of that cooking rut with six weeks of "Shortcuts to Dinner" in your inbox.

Sign up now →
Dinner Tonight
We share quicker, easier, fresher weeknight recipes, all with 10 or fewer ingredients and 30 to 45 minutes of prep time.

Sign up now →
A Word from the Sponsors of America's Test Kitchen

Kohler


Learn about the latest new products, plus great ideas for building efficiency and convenience into your kitchen, at

Kohler Kitchen Solutions

.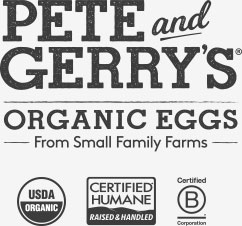 Pete & Gerry's


Pete and Gerry's small family farmers are committed to supplying the highest quality, organic, free range eggs for you and your family. We take pride in our farms, and take pride in our hens. That's the way it's always been, and will always be. Visit

peteandgerrys.com

to learn more.
Sub Zero, Wolf, and Cove


As a family-owned and operated company, Sub-Zero refrigeration, Wolf cooking, and Cove dishwashing believe in gathering more families to the table to celebrate fresh, home-cooked food – more often. With proven decades-long performance, completely customizable appliance designs, and pioneering technology, Sub-Zero, Wolf, and Cove equip, enable, and inspire us all to live deliciously. Learn more at

subzero-wolf.com

.